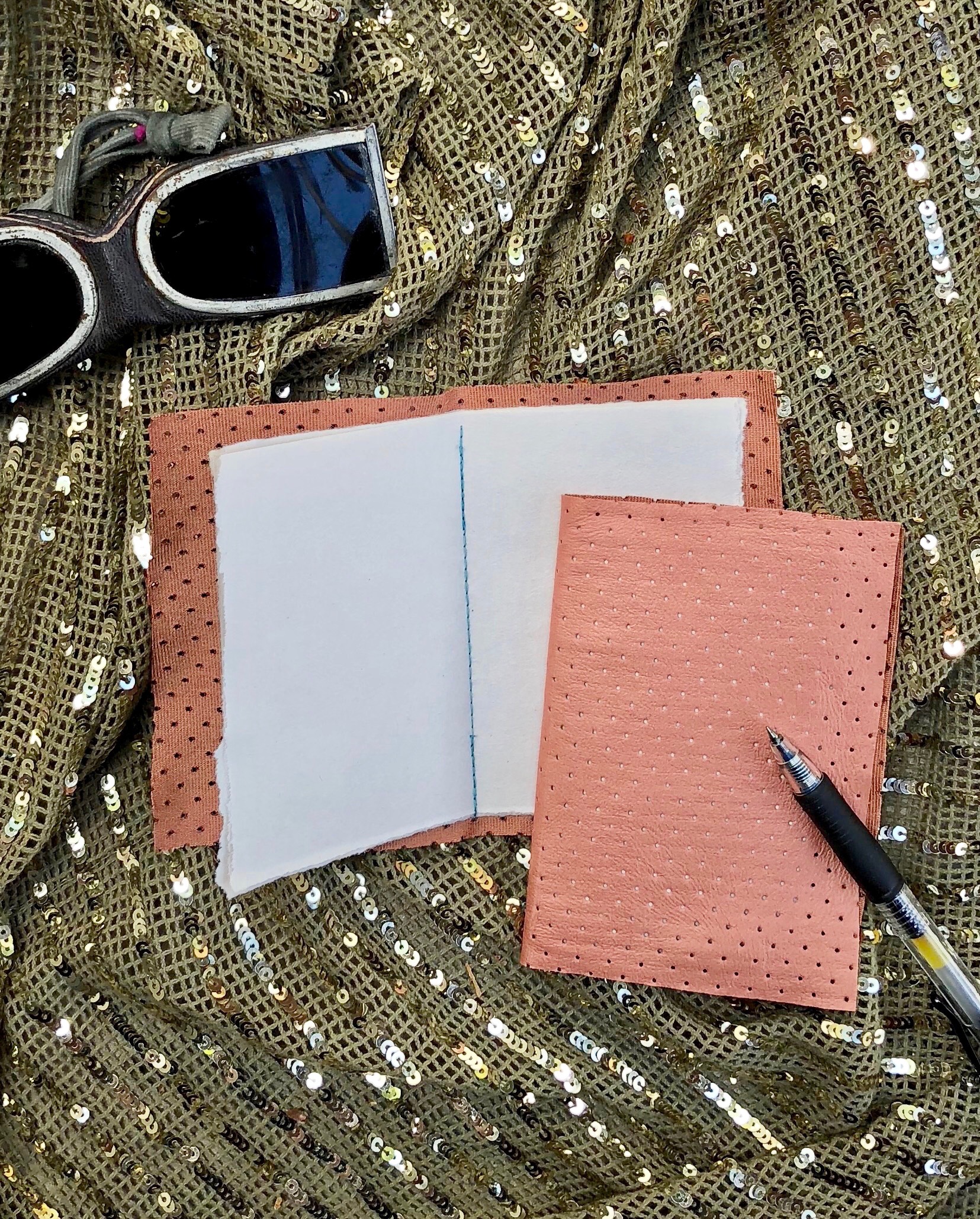 Fannypad
a petite notebook for Burning Man
Let's face it, notebooks don't survive Burning Man. You write 2-3 pages of illegible scribbles and the other 40+ pages return a moopy unusable mess.
The Fannypad is designed with so few pages, you can use it, lose it, or slide it in your fanny. These poorly stitched notebooks are on sale for 100% off. I will happily reimburse the $1 shipping fee for any in person deliveries.
sold out
This is a real product you can buy. I started working on it to practice sewing straight lines and to learn the basics of e-commerce. I hope these also generate less waste. Each 16-page notebook is the trophy of a woman vs machine battle stitched by yours truly--each with its own set of unique imperfections.
Put this light, flexible, notebook in your boot, bra, or fannypack and recycle it at the end of the week. Our lawyers are working around the clock to get FDA approval for storage in your actual fanny. Fannypads are sent by USPS mail. Orders for Burning Man will be prioritized.